Download The Game Ready Guide to Knee Surgery Recovery
How do you Manage RECOVERY AFTER knee surgery?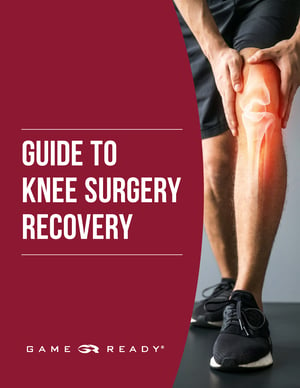 Recovering from any type of surgery is challenging. Knee surgery is especially challenging because of its impact on mobility. Full recovery also takes quite some time, even after the pain has subsided and mobility has returned. For these reasons, how you manage your recovery process after knee surgery is essential for returning to normal activity as soon as possible.
For athletes, a speedy recovery means a faster return to your sport. So what can you do to try to help decrease your recovery time after knee surgery?

This e-book may help you do just that. You will learn:
Some of the most common reasons for knee surgery
The steps that may help you recover as quickly as possible
The typical timeline for recovery
How using active cold and compression may help during your recovery
Simply fill out the form to retrieve a free copy of this ebook!