Learn more about Game Ready's revolutionary ACCEL™ Technology and Recovery Systems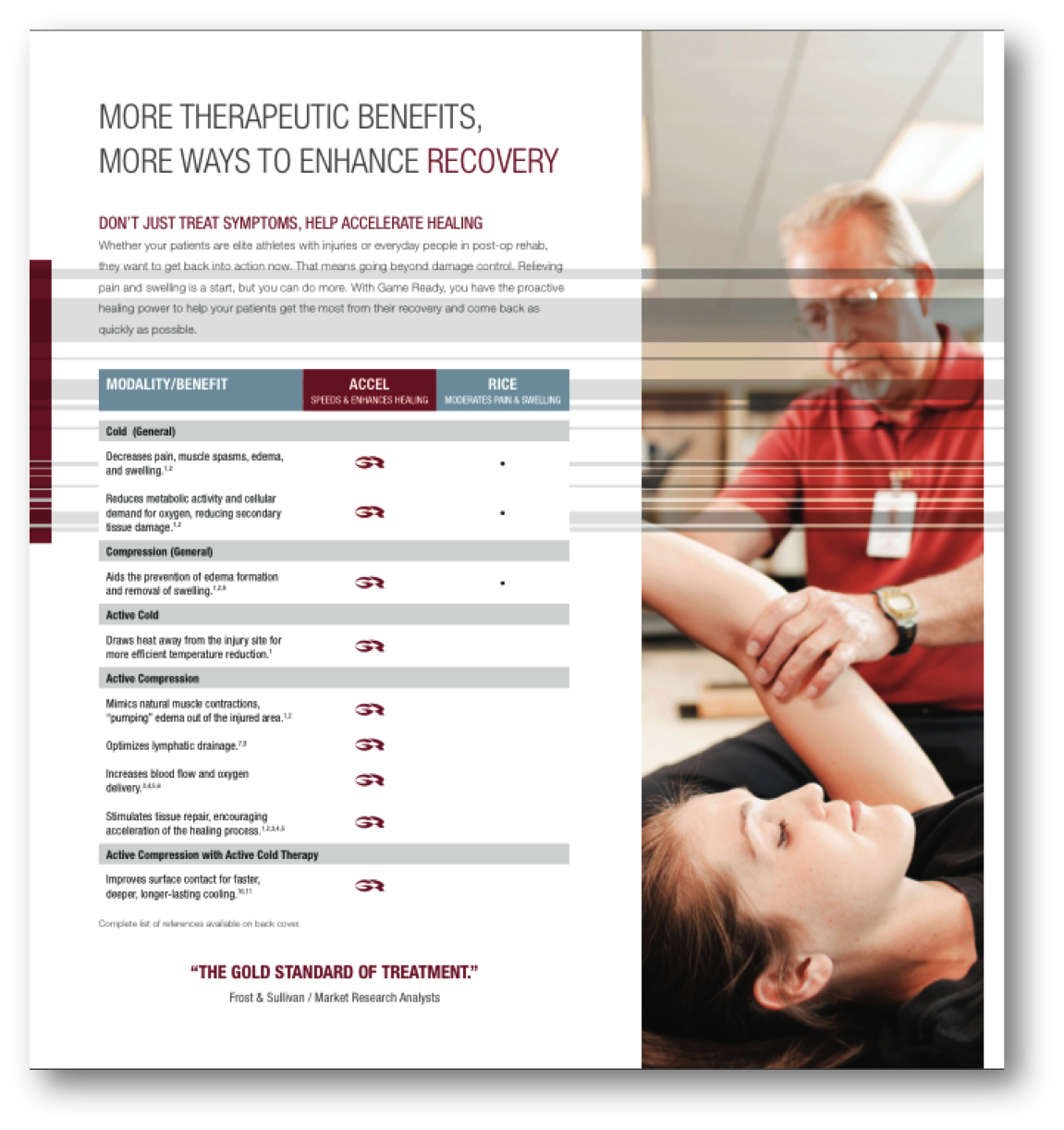 Game Ready's innovative ACCEL™ Technology (Active Compression and Cold Exchange Loop) sets a new standard in recovery, synergistically combining active compression and cold therapies in a revolutionary treatment system that gives you the power to help heal.
Whether you or your patients are elite athletes with injuries or everyday people in post-op rehab, they want to get back into action now. That means going beyond damage control. Relieving pain and swelling is a start, but you can do more. With Game Ready, you have the proactive healing power to help your patients get the most from their recovery and come back as quickly as possible.
Download the brochure and learn:
How ACCEL Technology gives the therapeutic power to enhance lymphatic function, encourage blood flow, and stimulate tissue healing
What control units and wraps are available in a Game Ready System
New technologies incorporated into the Game Ready control units and wraps that help patients to heal faster
Simply fill out the form to the right to get access to the complete brochure now.