Download the Guide to Accelerating Hip and Groin Recovery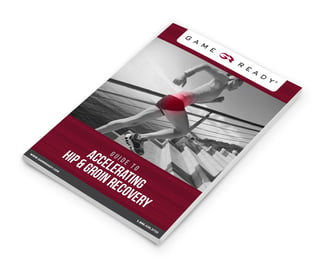 Don't let pain from a groin or hip injury or surgery hold you back from doing the things you love. A pain-free hip or groin is imperative for daily tasks like walking, climbing stairs, and bending down, which is why it's important to make a full recovery. In addition, being immobile while you heal can be inconvenient.
This guide will help you speed up the recovery process with techniques specific for those who are suffering with groin or hip pain. In this guide you will learn:
Pain relief methods to allow you to do every tasks

Activities you can do to shorten your recovery time

Alternatives to pain medication
Stop waiting and start healing! Fill out the form to get the guide.