Getting Back on the Field: Recovering Faster from Soccer Injuries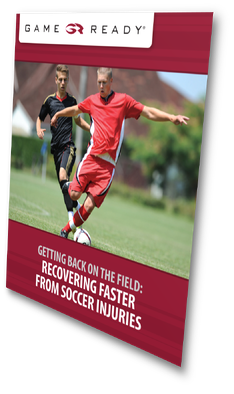 Studies have shown that 86-100% of soccer players are injured in a season. In addition, most teams can expect to see one or two injuries per player per season. The average time away from competition is about three to four weeks, which means you can count on having some key players out of the game each season. Additionally, players with muscular injuries experience a 22-30% recurrence rate, which puts them out of the game for even longer.


What does all this mean for coaches and trainers? In our newest guide we explain:
The 5 most common soccer injuries and their treatment options
How to optimize the recovery timeline of soccer injuries
The benefits of using active cold and compression therapy for soccer injuries
Information about specialized wraps specifically used for treating soccer injuries
To download the guide for free simply fill out the form.