Muscle Strain 101: Symptoms, Causes & Treatment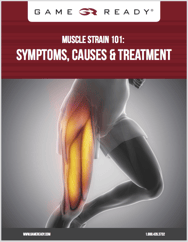 Muscles, which make up an estimated 30 to 40 percent of the average human body, are made up of thousands of small fibers. A muscle strain, sometimes also called a pulled or torn muscle, happens when these fibers become stretched or torn.
Although muscle strain is most common among athletes, this type of injury can happen to anybody, and the recovery time depends on the severity of the strain. That's why we've put together this comprehensive guide on everything you need to know about muscle strain.


This guide is designed to help you learn:
The most common symptoms of a muscle strain

Factors that can contribute to muscle strain

Types of treatments that can be applied during recovery

Complete the form to the right to download the full guide now!